Advantages of C.I.S.S
You can experience the best CISS system with TN-BOX CISS. We provide various function.
Replaceable Ink-pack system makes it possible to charge ink easily and quickly. You can save money by using high-quality
ink and convenient ink charging system.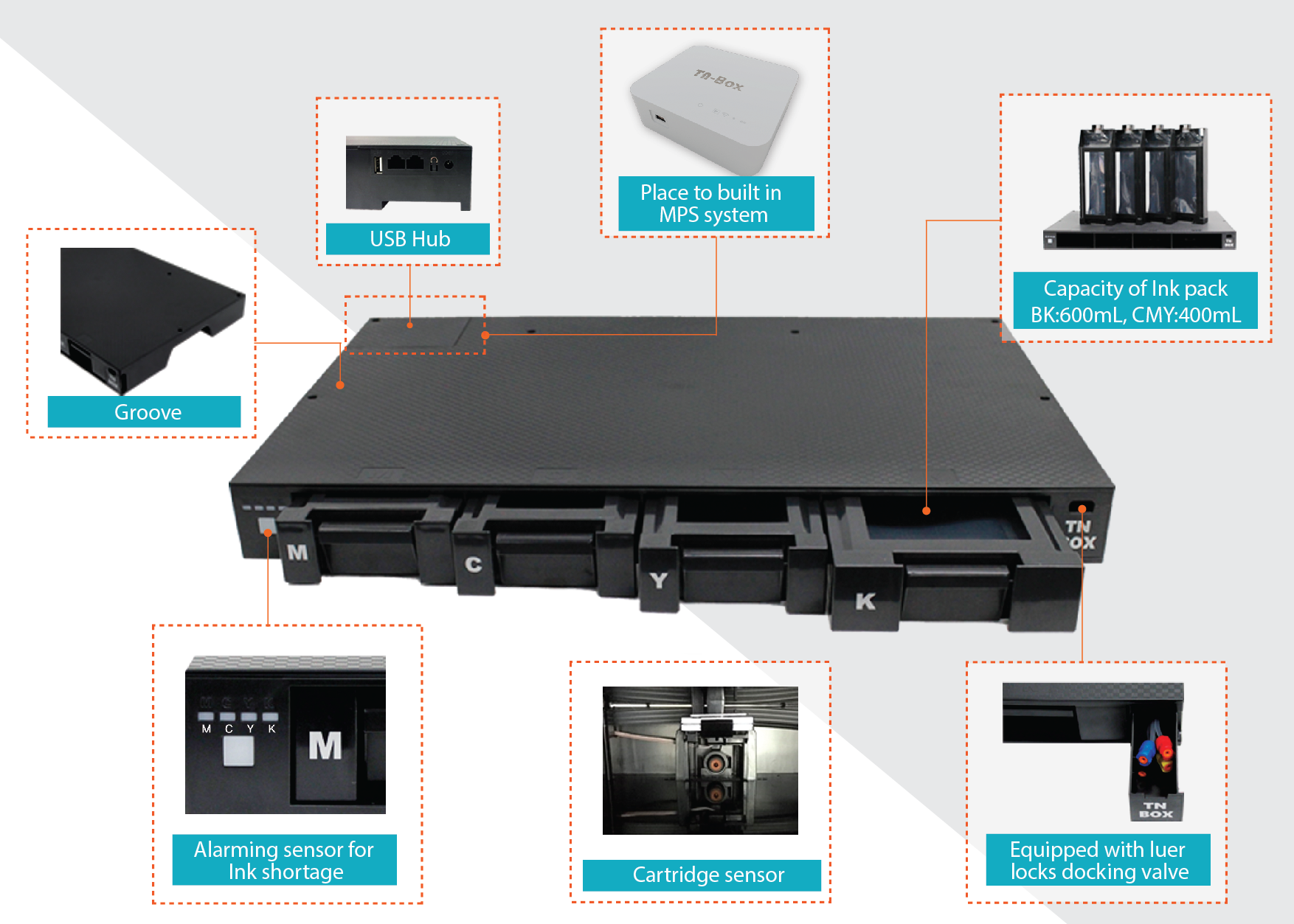 Easiest ink replacement.

You dont need charging ink pack with Replaceable ink cartridge system. it makes your business a lot easier and faster.

Ample capacity of black ink.

You can prolong ink replacement time than other company products by having abundant yield of BLACK ink.

Smart CISS that alerts you the ink replacement time.

The light is flashing when the ink level is low, so you can easily check replacement time.

Printer integrated design.

The ink feeder can be installed at the bottom of the printer. it's a perfectly integrated design with printer for space saving.

CISS compatibility
TN-Box CISS can be installed in various printers.
HP970/971 series :
HP Officejet Pro X451/476/477/551/576
HP950/951 series :
HP Officejet Pro 8100/8600/8610/8620/8630, Pro 251/276
HP932/933 series :
HP Officejet 7110/7610/7612
CANON MAXIFY MB2350/MB5350
Maxify series..

HP952/953 series :
HP Officejet Pro 8710/8720/8730 HP Officejet Pro 8740/8210..etc
HP PageWide Pro 477dw

HP OfficeJet Pro 8710

HP OfficeJet Pro 8210